Falling in Love with Hominids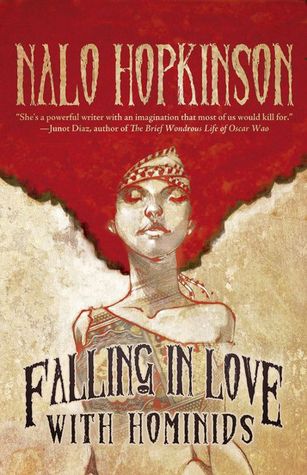 Paperback, 222 pages
English language
Published Aug. 11, 2015 by Tachyon Publications.
(0 reviews)
Nalo Hopkinson (Brown Girl in the Ring, Skin Folk) has been widely hailed as a highly significant voice in Caribbean and American fiction. She has been dubbed "one of our most important writers," (Junot Diaz), with "an imagination that most of us would kill for" (Los Angeles Times), and her work has been called "stunning," (New York Times) "rich in voice, humor, and dazzling imagery" (Kirkus), and "simply triumphant" (Dorothy Allison).
Falling in Love with Hominids presents over a dozen years of Hopkinson's new, uncollected fiction, much of which has been unavailable in print. Her singular, vivid tales, which mix the modern with Afro-Caribbean folklore, are occupied by creatures unpredictable and strange: chickens that breathe fire, adults who eat children, and spirits that haunt shopping malls.