Haunting of Tram Car 015
(Dead Djinn Universe #0.3)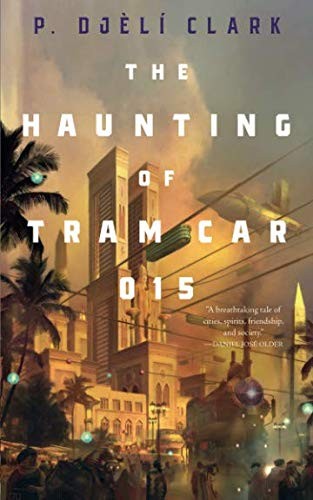 eBook, 160 pages
English language
Published Feb. 18, 2019 by Tom Doherty Associates.
Cairo, 1912: The case started as a simple one for the Ministry of Alchemy, Enchantments and Supernatural Entities — handling a possessed tram car.
Soon, however, Agent Hamed Nasr and his new partner Agent Onsi Youssef are exposed to a new side of Cairo stirring with suffragettes, secret societies, and sentient automatons in a race against time to protect the city from an encroaching danger that crosses the line between the magical and the mundane.