The Fifth Season (The Broken Earth)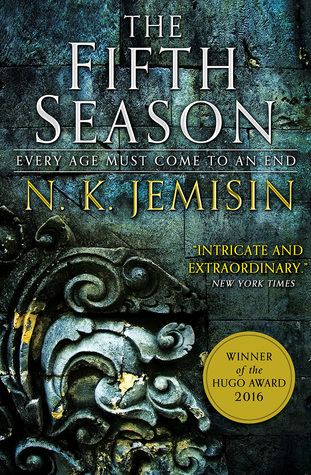 Trade paperback, 498 pages
English language
Published Aug. 4, 2015 by Orbit.
A SEASON OF ENDINGS HAS BEGUN.
IT STARTS WITH THE GREAT RED RIFT across the heart of the world's sole continent, spewing ash that blots out the sun.
IT STARTS WITH DEATH, with a murdered son and a missing daughter.
IT STARTS WITH BETRAYAL and long-dormant wounds rising up to fester.
This is the Stillness, a land familiar with catastrophe, where the power of the earth is wielded as a weapon. And where there is no mercy.
This description comes from the publisher.