The Personal History and Experience of David Copperfield the Younger
(Charles Dickens)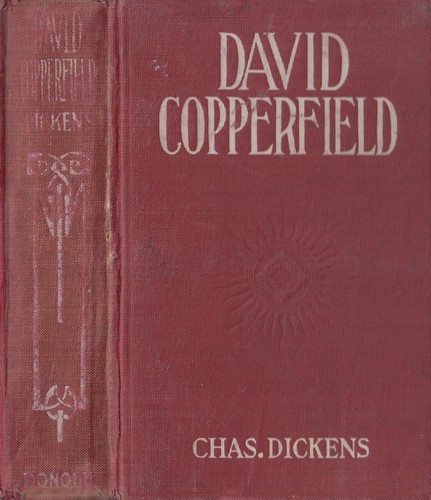 Hardcover, 861 pages
English language
Published by Donohue, Henneberry.
Charles Dickens' 1850 classic epic, David Copperfield, unfolds the story of David, an optimistic and hard-working lad who's orphaned in his youth. Raised initially by his brutal stepfather, who halts David's schooling and sends him to work in a factory, David eventually finds a home with his eccentric, but kind aunt, Betsey. Later in life, David trains for a career in law, but eventually becomes a writer.
This copy of the edition is missing all of the illustrations and the pages prior to the TITLE PAGE of: ''The Personal History and Experience of David Copperfield the Younger.'' The first four pages following the TITLE PAGE [i, ii, iii & iv] also are missing. The full text however, is present and quite legible!